Why Study in Australia
Many regard Australia as a melting pot of global culture. In case you are wondering why, we tell you that this is a place that has everything one can wish for; a long coastline, beautiful natural landscape, rich and diverse culture and an economy whose growth continues to outperform its peers. Australia, for many, is a dream. And it continues to inspire thousands of students to make a substantial difference in their lives.
Globally, Australia is regarded as among the most popular destinations for education. This is not a surprise, considering the wealth of opportunities that the country offers. Sure the country has scores of institutes that feature in the top 500 rankings; but even the others that do not feature in these rankings are not far behind. With a large catalogue of courses to choose from, Australia offers only the very best. Being part of an Australian institute would allow you to be exposed to ideas throughout the world as exchanges are a regular feature.
Studies aside, Australia has so much to offer. From swanky cities to picturesque countryside, Australia can be captivating. Study life here is as much about having fun as much as it is about academics. Meet people from around the world, try out the local delicacies and witness nature's marvel. Australia is about discovering and it is here that you would discover yourself.
Reasons to choose Australia
• High quality of education
• A large number of course choices for students
• Excellent international exposure
• Choice of employment with work permits being relatively easy
• Technical expertise of the universities
• Safe for everyone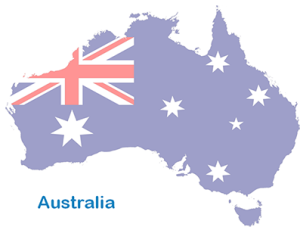 GLOBAL RECOGNIZITION
DIVERSITY OF EDUCATION
COST OF LIVING AND HIGH STANDARD
SAFETY
WORK OPPORTUNITIES
TECHNOLOGICAL ADVANCE.
Opportunity to settle permanently.