Study in New Zealand
Study New Zealand
When it comes to study abroad. New Zealand has been one of the main hubs for such higher educational ventures.Who could have thought that this island nation is much more than just honey and wool?From picturesque sceneries to well-reputed universities, from developed economy to vibrant culture, New Zealand seems to have it all!
Safe, amicable and welcoming, this nation offers a range of cultural activities and career opportunities.For all those adrenaline junkies seeking for adventure, New Zealand is literally a playground for such outdoor pursuits.With a vast range of terrain-glaciers, rain forest, coastlines etc, this place offers the perfect milieu for such escapades.On the other hand, Auckland and Wellington are the two urban centres of New Zealand that offer a multicultural community within a compact area.
MBA In New Zealand, Scholarship options
New Zealand provides plenty of opportunities for higher education at all levels-from undergraduate to PhD.In fact, programmes and courses offered by New Zealand universities are highly ranked, with many programmes featuring in International Universities Ranking such as Times Higher Education, QS World Rankings etc.When it comes to opportunities for internships and research there is no denying the fact: New Zealand's educational institutions are well regarded throughout the world.Moreover, this country gives the option of engaging in gainful employment while studying in the form of part time or casual jobs.
To sum up why you should choose to study in New Zealand:
1. Safe place with welcoming environment
2. Recreational Wonderland
3. Amalgamation of different culture
4. British Based Education System
5. Competitive tuition fees and cost of living
6. Work while studying
7. Relaxed immigration policy; opportunity to settle permanently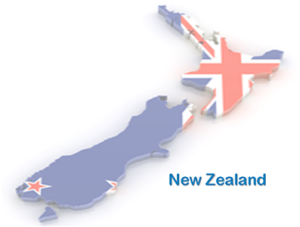 In a nutshell, with quality education, high standards of living, diverse culture and appealing climate; New Zealand is one of the most attractive destinations to pursue higher education abroad."Exciting" is the word for encapsulating the experiences in New Zealand.